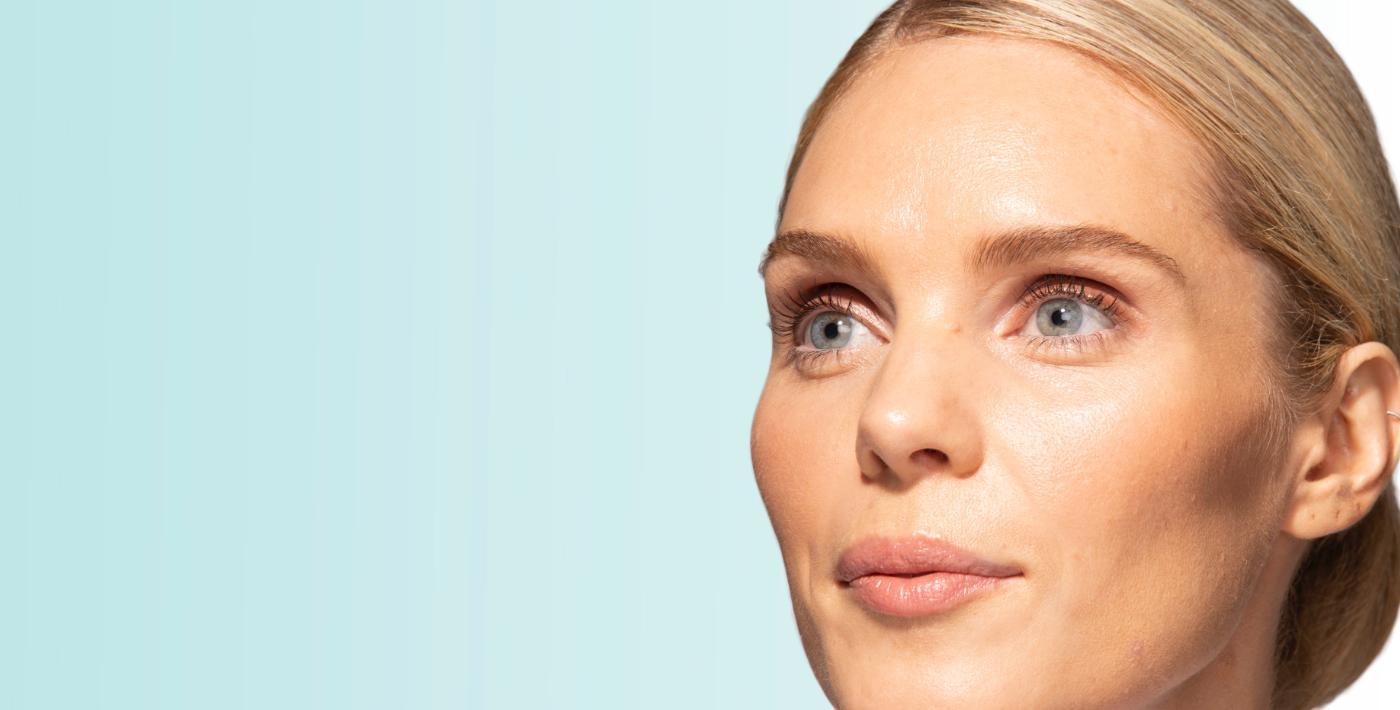 RESOURCE LIBRARY & FIND-A-SPECIALIST
RVL Pharmaceuticals thinks it's important for both patients and HCPs to get to know Upneeq® (oxymetazoline hydrochloride ophthalmic solution), 0.1%.

Resources for Patients

Patient Education Brochure
Your patients can meet Upneeq through this downloadable brochure. They can learn more about what Upneeq can do, and how it should be applied each day, every day.

Resources for HCPs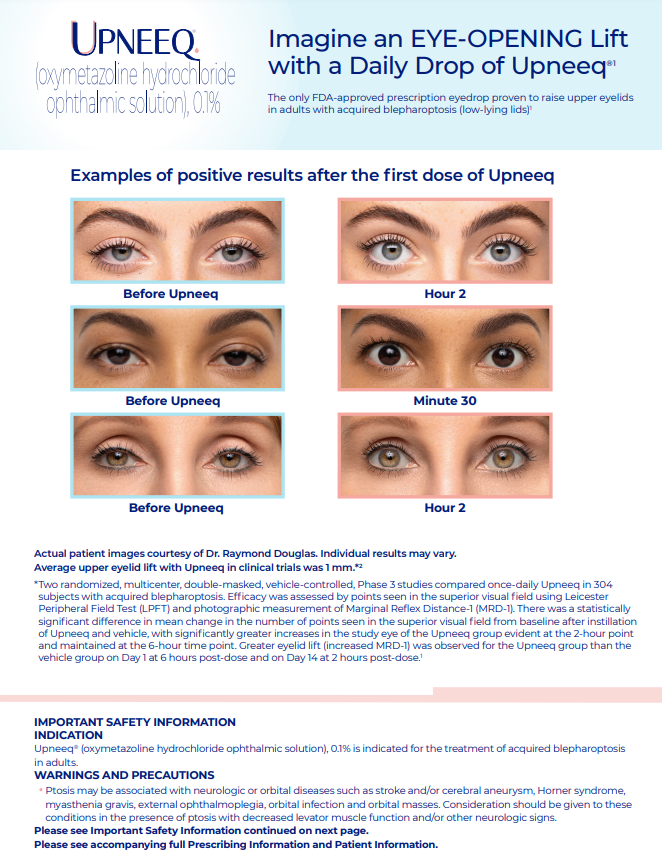 Before and After Flashcard
This resource shows positive results after the first dose of Upneeq in patients with mild, moderate, and severe low-lying lids.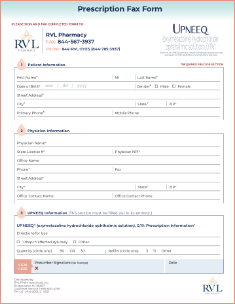 RVL Pharmacy Fax Form
This downloadable form is designed for HCPs who wish to fax prescriptions of Upneeq directly to the RVL Pharmacy.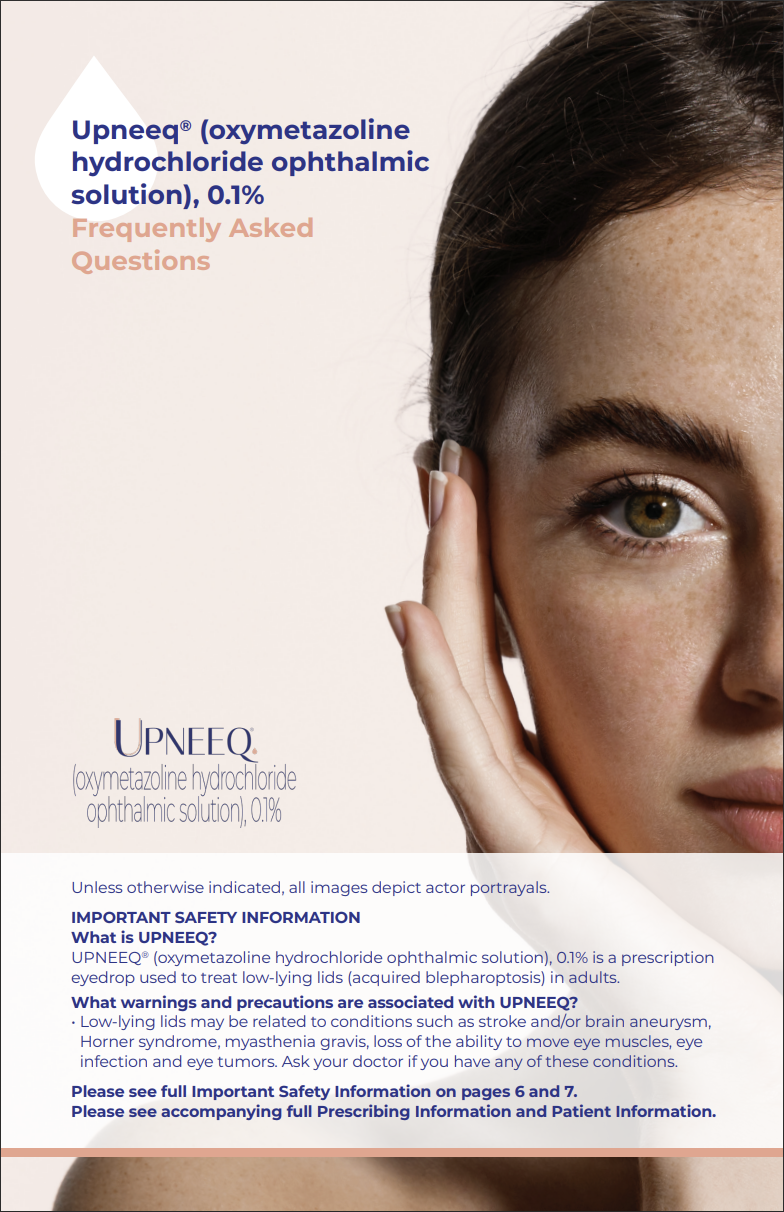 Patient FAQ
This will help assist in addressing patients FAQs and safety information.