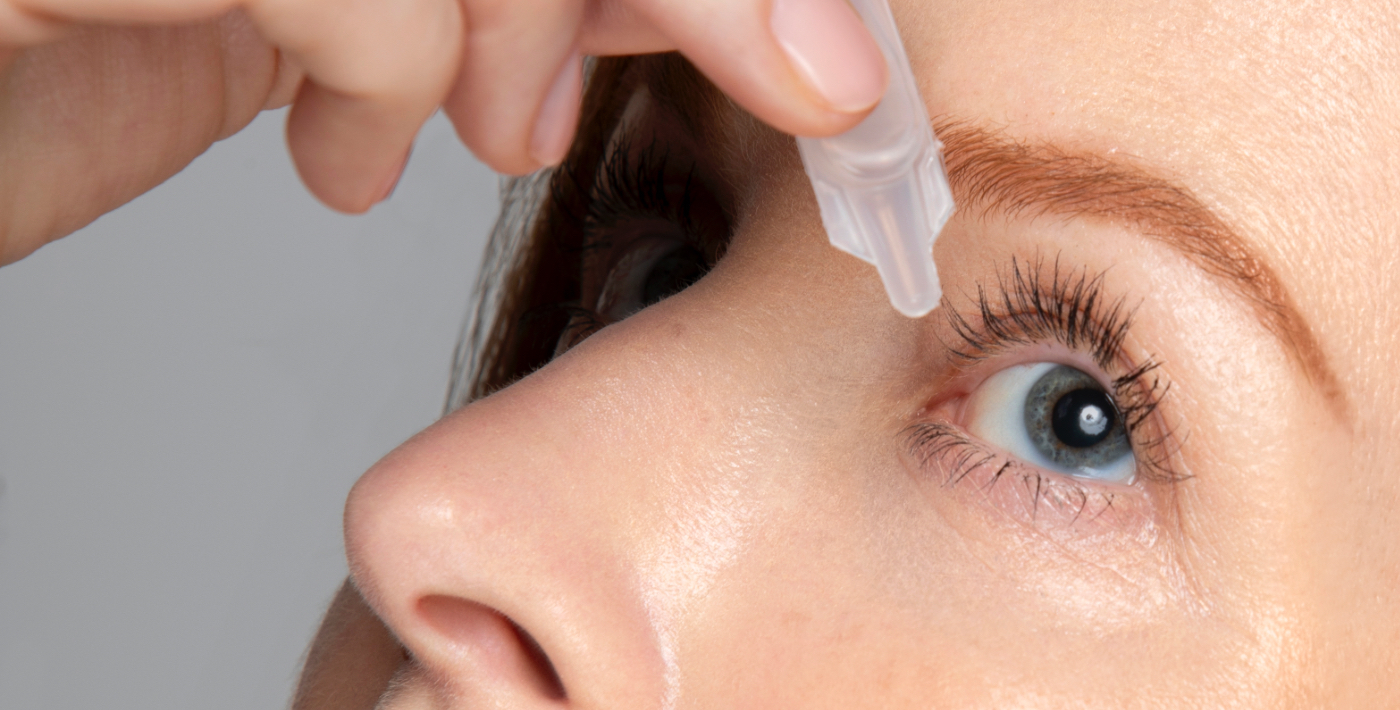 Getting Your Patient
Started With Upneeq ®
(oxymetazoline hydrochloride ophthalmic solution), 0.1%
Simple, once-daily dosing 1
Step 1:

Cut open foil wrapper and remove single-use vial

Step 2:

Apply 1 drop of Upneeq in each affected eye as directed, once a day

Don't touch eye with the tip of the vial or touch the tip of the vial to any other surface

Throw the single-use vial away immediately after applying drops. Vials should not be re-used after opening

Patients who wear contact lenses should remove them before applying Upneeq eyedrops. Contact lenses can be put back in 15 minutes after applying Upneeq.
If more than one topical ophthalmic drug is being used, the drugs should be administered at least 15 minutes between applications.
For complete instructions on using Upneeq, please see the Instructions for Use section in the full Prescribing Information.
Storage requirements: Upneeq should be stored at 68°F-77°F (20°C-25°C) and should be protected from excessive heat.
Keep out of reach of children.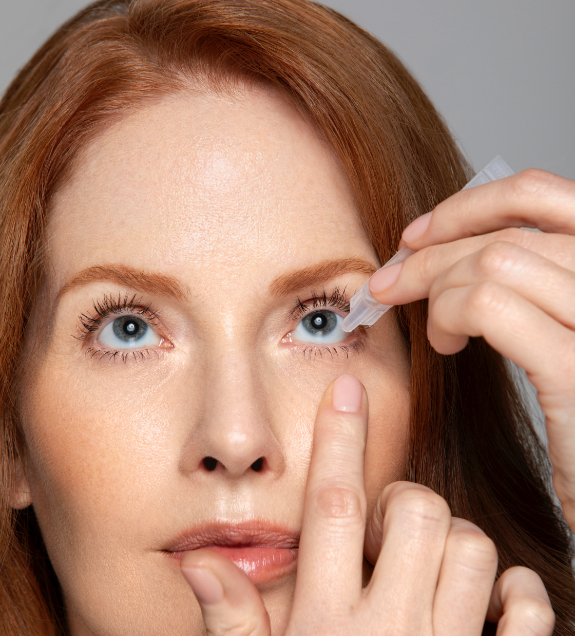 Modernizing prescription access
Upneeq is available for patients under your care for a consistent and uniform price. Treatment is a choice between you and your patient. RVL Pharmacy does not accept payments from insurance providers, therefore accessing Upneeq is free of traditional hassles such as Prior Authorizations, Step Edits, and Callbacks.
Upneeq is available exclusively through RVL Pharmacy. Our friendly and knowledgeable pharmacy staff will contact patients, process Upneeq prescriptions, and facilitate home delivery. Elevate your expectations for what prescription access can be with Upneeq.
Step 1:

Send patient's prescription for Upneeq directly to RVL Pharmacy

Step 2:

Pharmacy contacts patient to review the prescription, collect payment, and answer any questions

Step 3:

Upneeq is shipped directly to the patient's home or preferred destination within 2-4 days following payment

All prescriptions should be sent directly to RVL Pharmacy

844-RVL-EYES
(844-785-3937)
RVL Pharmacy ships to patients everywhere in the Continental U.S.
RVL Pharmacy
2500 Main Street Extension, Suite 10
Sayreville, NJ 08872
Phone: 844-RVL-EYES (844-785-3937)
Fax: 844-567-3937
Eye Care Professionals: Send all Upneeq prescriptions and direct all questions to RVL Pharmacy in Sayreville, NJ.
Phone: 844-RVL-EYES (844-785-3937)
ePrescribe
Select RVL Pharmacy in your EMR:

Location

Sayreville, NJ
08872

Phone Number

844-RVL-EYES




(844-785-3937)

HCP FAQs
Get to know Upneeq a little better. Here are some commonly asked questions from HCPs interested in prescribing Upneeq to their patients.
RVL Pharmacy Resources for HCPs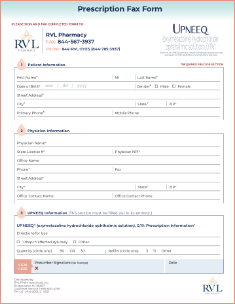 RVL Pharmacy Fax Form
This downloadable form is designed for HCPs who wish to fax prescriptions of Upneeq directly to the RVL Pharmacy.